The holidays are just around the corner and if you're like us it's time to pick up those last minute items for your family and friends. We all know you can't leave out the furry family members so we wanted to show you some of our favorite gifts for the cat this year.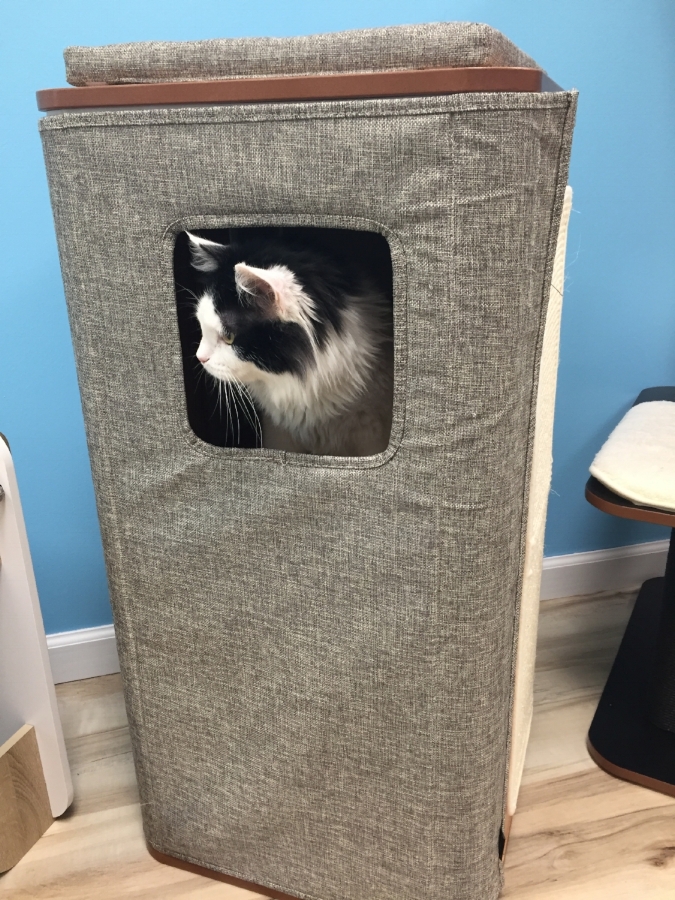 The Vesper Cubo Stone Tower
Vesper is known for it's well made, modern cat furniture and they do not disappoint with this one. This is one of the best looking pieces of cat furniture we've ever seen. It's clean, modern, and fits the decor of any house. It's 3 layer design, memory foam cushions, and scratching wall will ensure that any cat will enjoy their Vesper for years to come. The best part for us humans is the detachable pieces are easy to remove and clean!
our pet go fish catnip toy
If you like to go fishing but don't find yourself doing much catching this toy might just be for you. You are guaranteed to catch cats of all shapes and sizes with this fishing rod. Best of all your cats will get a little exercise while you can sit back and reel them in. Now catch a few catfish!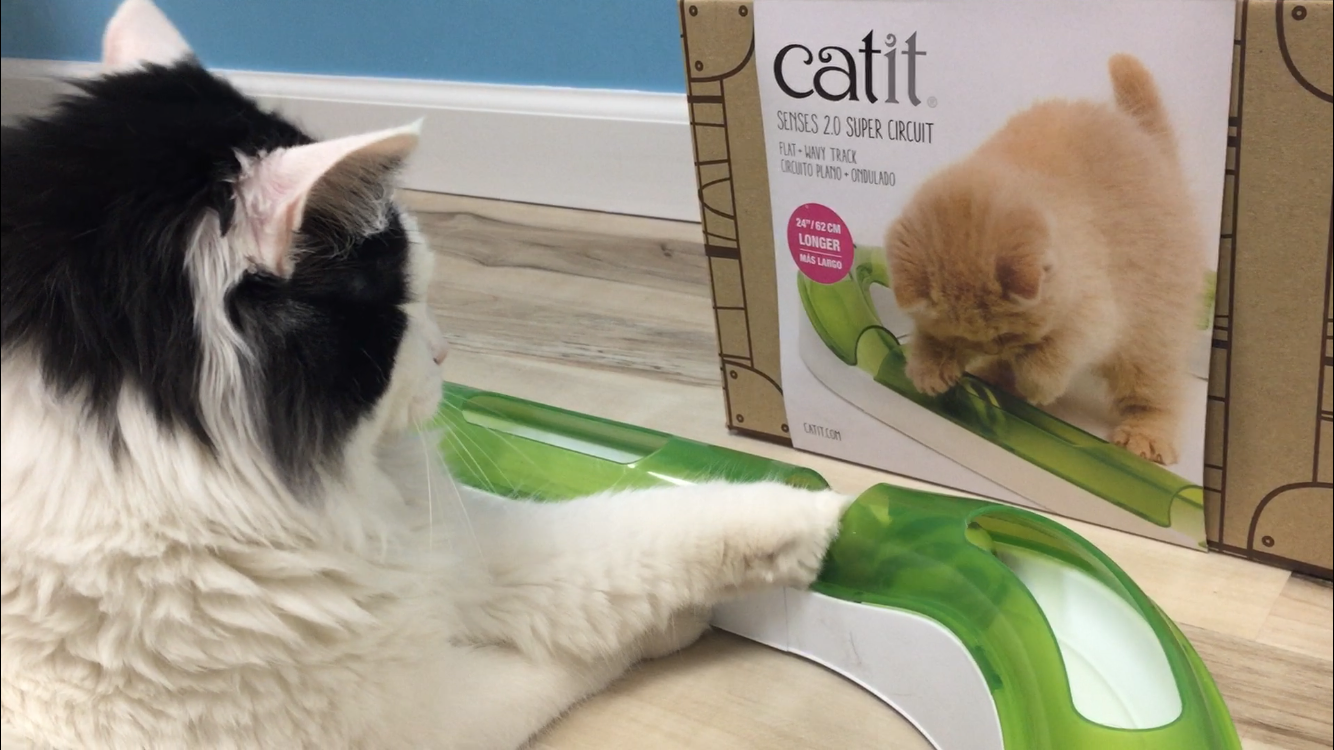 Catit senses 2.0 super circuit
Another interactive that brings endless hours of fun and exercise for your cat's body and mind is from one of our favorite brands, Catit. This ball track is easy to set up, can be put into multiple configurations, and you can add all of the Catit Senses 2.0 products to make this the ultimate interactive station.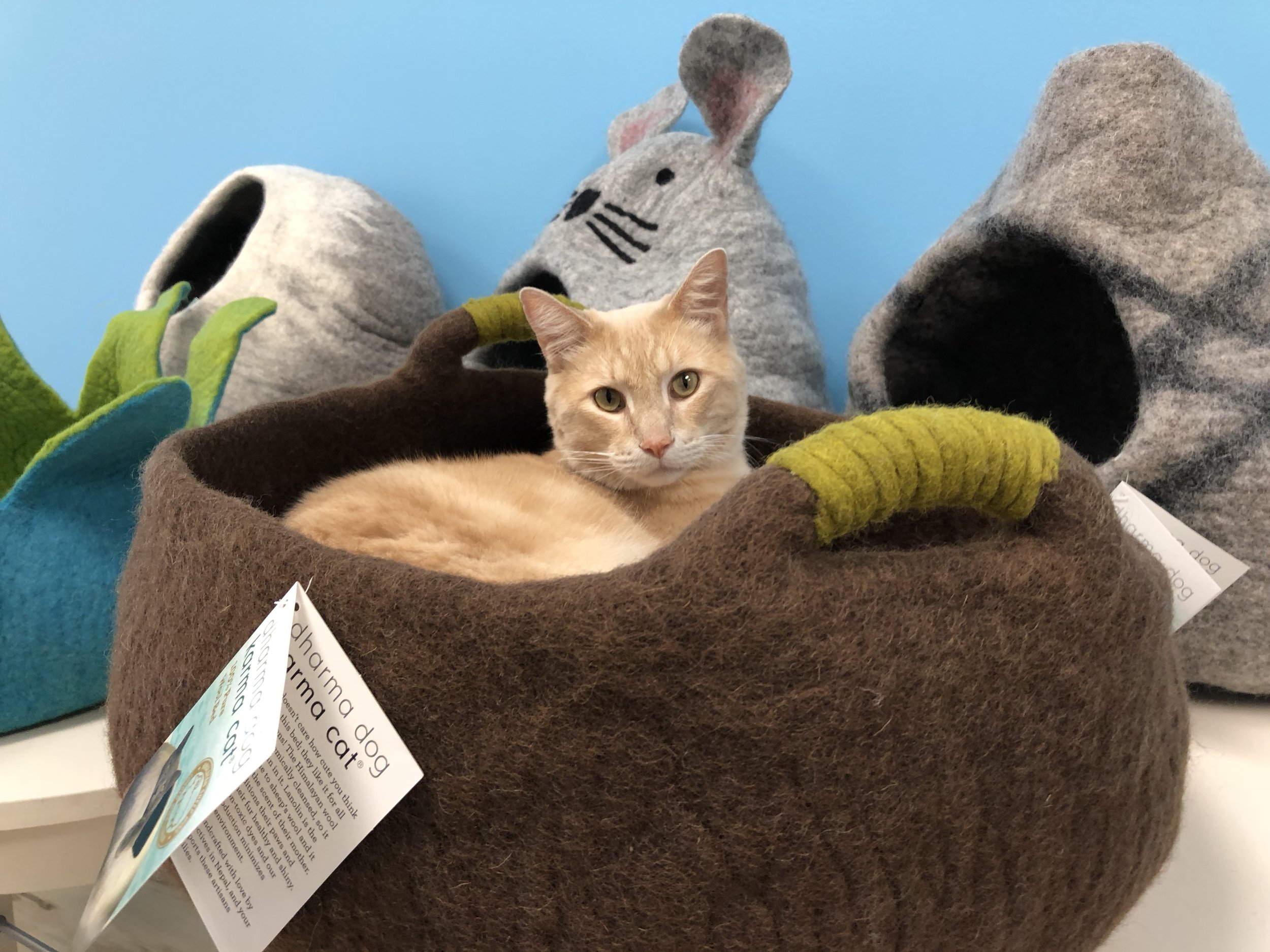 Dharma dog karma cat cave
This unique product had us hooked from the moment we saw it. Distinctly Himalayan employs women artisans in Tibet who handcraft these all natural felted baskets and caves. They retain the lanolin in the wool which makes them irresistible to any cat. Nibbly quickly claimed his spot and Napoleon wasn't far behind.
Meowijuana purrple passion
Many cat owners have told us that their feline friend doesn't enjoy catnip. That's not surprising as only 60% of cats react to catnip. There is an alternative; silvervine is a plant that can put your cat into a euphoric state and the clever minds at Meowijuana have brought the best of both worlds together to create an elixir no cat can resist.
All of these products and many more are available at our location in Wichita, KS